GWEN CONLEY 
Professional Singer

Gwen Conley, hosting her 1st national television pilot,  
"FEELINGS", with guest stars, Clifton Davis, Johnny Bench 
(Cincinnati Reds star catcher), & "The Lockers".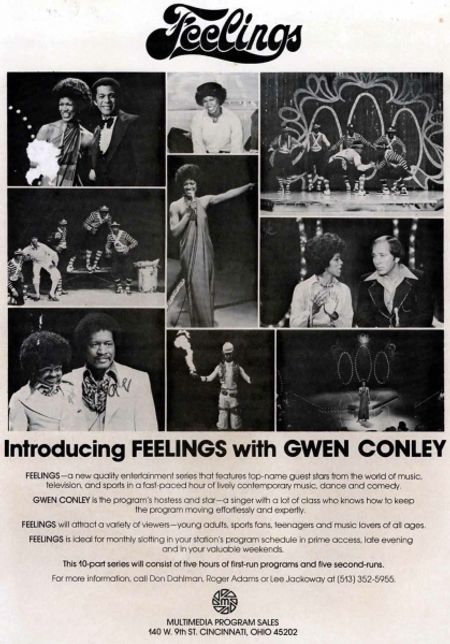 Singing a duet with her handsome guest, Clifton Davis.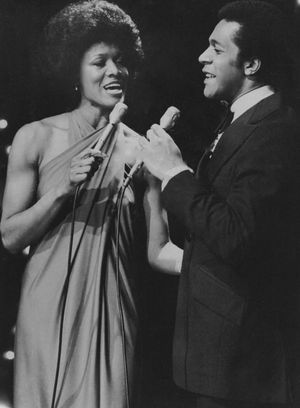 Enjoying interviewing her guest, Billy Dee Williams.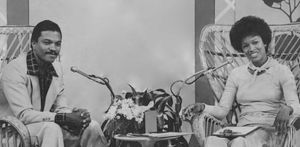 Singing "The National Anthem" 
for both of the World Series Championships
that the Cincinnati Reds won back to back
in 1975 & 1976.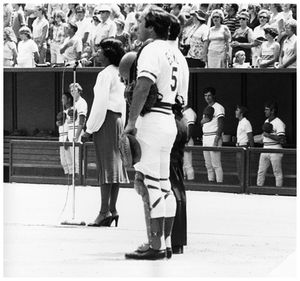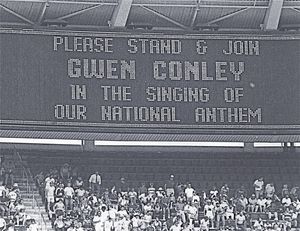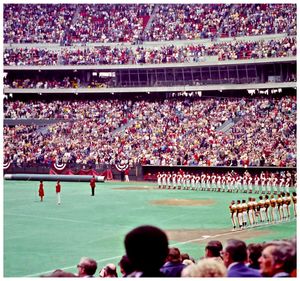 Enjoying the pleasure of singing background for 
Ray Charles in a jingle session.  
"A huge honor to work with the great Ray Charles!"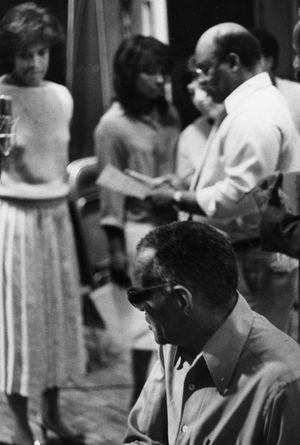 Here as the opening act for the annual "Glenn Campbell Proctor & Gamble Show"
performing before an audience of 11,000.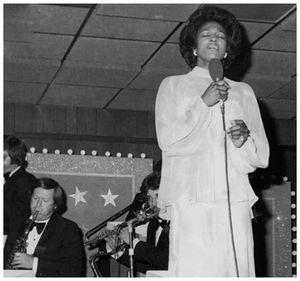 Her album "The many Faces of Gwen Conley"
was recorded in 1977.
It features many hits from the '70s & '80s era.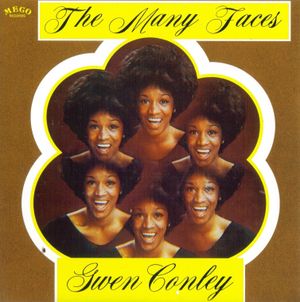 The "back cover" shows photos of Gwen opening for
comedians, Redd Fox and Moms Mabley.
It features liner notes from Carmon DeLeone,
conductor of the Cincinnati Symphony Orchestra, et al.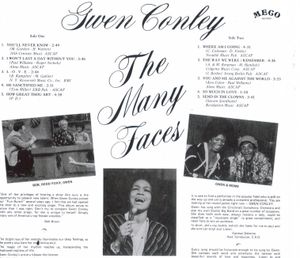 Interviewing her guest and good friend, Joe Morgan,
Hall of Famer and 2nd baseman for the Cincinnati Reds.  
Former ESPN host of "Sunday Night Baseball.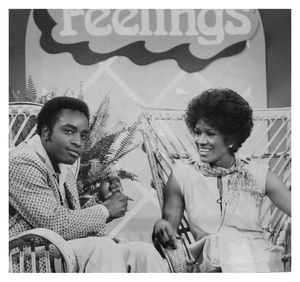 Guest soloist for Carmon Deleone's jazz orchestra.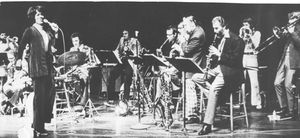 Gwen has opened for many famous headliners and is shown
here enjoying a moment of fun with the comedian.  
She opened for him at the Beverly Hills Supper Club.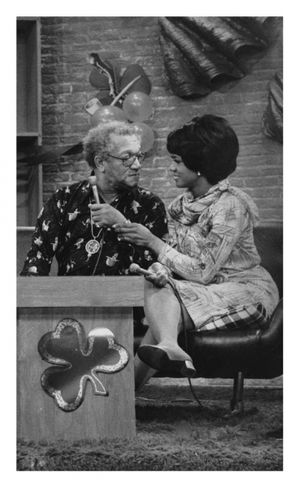 She opened for James Brown
for 2 weeks at the famous Apollo Theatre in NYC.